Uudet sivut! // New Sites!
Holla! Sivuni ovat muuttaneet, uusi osoite // New sites You find here http://kattimeu.wordpress.com See You there! Katti
KEVÄT // SPRING
Minut valittiin Tampereen Tanssin Virtaa 2012 -festivaalien vuoden tanssitaiteilijaksi. Tilaustyöni festivaaleille watchustakingoverallthis//katsokunmeotetaanhaltuunkaikkitämä saa ensi-iltansa festivaaleilla huhtikuussa! // I was chosen as a dance artist of the year in Tampere Tanssin Virtaa festivals 2012! Come and see my new piece there...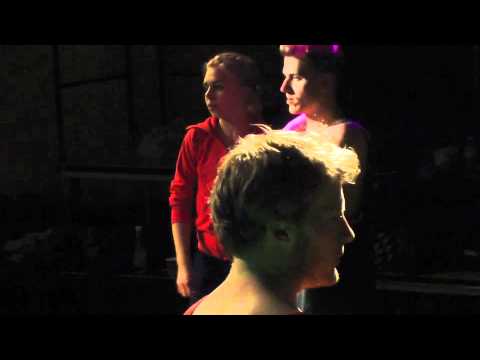 MorningGlorys before Christmas!
"MorningGlory" ammattilaisten aamutunnit Helsingin Kaupunginteatterilla mun kaa vielä 15/11, 22/11, 1/12, 8/12 ja 15/12 klo 10  Pistä muistiin ja tuu tanssii mun kaa! ———- "MorningGlory" morning classes for professionals in City Thatre of Helsinki with me 15/11, 22/11, 1/12, 8/12 and 15/12 at 10 am. Come and join! 
Mustelmat Kaktusfestareilla! CLICK! →
Norge here I Come! →
Torstaina 17.11 sooloni "Swan":in maailman ensi-ilta Fördessä, Norjassa! Teos on osa yhteistyötäni valokuvaaja Susanna Majurin kanssa. On Thursday 17.11 is the premier of my solowork "Swan" in Forde, Norway! The piece is part of a collaboration with a photographer Susanna Majuri
SALASEURAN sivut ulkona // SALASEURAs sites are... →
Mustelmat Ateneumissa ! // Bruises in Ateneum... →
Norway calling!
Minun ja Susanna Majurin yhteistyö "Swan" lähtee ensimmäiselle keikalleen Norjan Førdeen taidemuseoon 17.11 - Olen työstänyt sooloa, pientä tanssiteosta, joka antaa itsensä vaikuttua työskentelystäni valokuvaaja Susanna Majurin kanssa. // Mine and Susanna Majuris collaboration "Swan" on gig in Norway, Førde artmuseum on 17th of November - I've been working with a...
Tällä viikolla // This week
Olen puuhastelemassa Zodiakissa kera berliiniläisten ja suomalaisten tanssin taitajien - lauantaina 10.9 voi tulla katsomaan, mitä saatiin aikaan! / This week I'll be at Zodiak with dancers and choreographers from Berlin and Finland - on Saturday 10.9 you can come and see what we did! More info: http://www.goethe.de/ins/fi/hel/ver/fi8011653v.htm
PoleArt 2011 - duetto by me check! →
Jännittävä pieni duetto tulossa PoleArt tapahtumaan! Tanssimassa ihastuttavat Anne Laakkonen ja Jan Nyberg Koreografina yours truly - Katja-Maria Taavitsainen Kannattaa tarkastaa! Tankoa ja nykytanssia - huhhuh ———————— Exciting little piece from me coming up in PoleArt 2011 The lovely dancers Anne Laakkonen and Jan Nyberg Choreography by...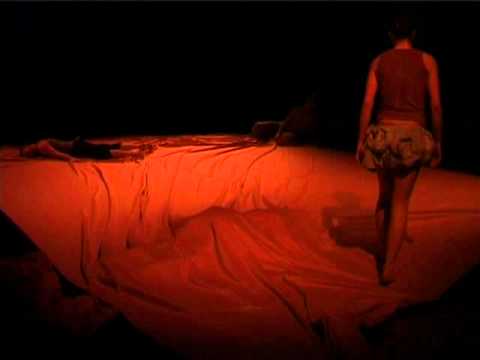 HELSINGIN SANOMAT - NYT-LIITE - ELOKUU 2011 →
Pretty Bruises Squad Hesarissa! / Pretty Bruises Squad in Helsingin Sanomat CHECK CHECK!
Squadin sivut päivitetty - Kuvia ja keikkoja! /... →
Pretty Bruises is a Helsinki based ensemble formed by freelance artists from the fields of contemporary dance, theater, new music, light design, video and photography. CONTACT prettybruisessquad@gmail.com
Tuu tanssii mun kans syksyllä / Autumn dancing...
Syksyn lukujärjestykset ovat ilmestyneet ja ilmoittautumiset käynnissä! Mun kans pääsee tanssimaan hyviä nykytanssipläjäytyksiä Tanssikeskus Footlightille ja vähän myöhemmin syksyllä myös legendaarisille Helsingin yliopiston nykäritunneille Tsekkaa: http://www.tanssikeskusfootlight.fi/index.php?option=com_content&view=article&id=49&Itemid=21&lang=fi Hulvatonta Broadway Styles...
21/6 "Pieniä Valaistumisia - Little...
Tiistaina 21/6 viimeistä kertaa "Pieniä Valaistumisia" Kuopio Tanssii ja Soi festivaaleilla! Esitys klo 19, Sotkulla "Little Enlightenments" for the last time in Kuopio Dance Festival in Tuesday 21/6, showtime at 7 pm at Sotku More info: www.itak.fi "Pieniä Valaistumisia" kutsuu kokijansa esiintyjäntyöllisten kysymysten, syntien ja oivallusten äärelle....
Tuu tanssii mun kaa kesällä/Summer-time dancing
Hei kuulkaa, kesällä Helsingissä pääsee tanssii mun kans: Helsingin tanssiopistolla 18.7-28.7 joka päivä jokin taso, tunnit BUS1 tilassa Tsekkaa: http://www.helsingintanssiopisto.fi Helsingin kaupungin teatterin ammattilaisten aamutunneilla 1.8-13.8 (vkot 31-32) Tsekkaa: http://www.hkt.fi/hdc/ficalendar/ Lämpimästi tervetuloa! ...
""Parasta Paikallisliikettä Tanssii ja soi kaupungin tulevaisuus on..."
– Tommi Salakka (Savon Sanomat ke 25.5.2011)
Pretty Bruises Merihaan parkkihallissa 22/5
Prettybruisessquad veti ekan keikkansa Merihaan parkkihallissa, kuvassa Jaakon suunnittelema ja rakentama ilmalla täytetty huone! Lisää ryhmästäni Pretty Bruises - http://prettybruisessquad.tumblr.com UPCOMING GIG: 8/6 klo 22 Merihaan parkkihalli (uusi veto - be there!) —————- Pretty Bruises firts gig in Merihaka In the picture: jaakko's inflatable...
KUOPIO HOI! →
prettybruisessquad! →
Ryhmällä on vihdoin sivut - prosessissa, mutta on kuitenkin. Pretty Bruises täräyttää homman käyntiin tulevana viikonloppuna 21.-22.5! Behold for upcoming information!
Pieniä Valaistumisia - Little Enlightenments
"Pieniä Valaistumisia" kutsuu kokijansa esiintyjäntyöllisten kysymysten, syntien ja oivallusten äärelle. Teos rakentuu esiintyjien matkasta taiteellisessa prosessissa – mitä itsestä löytyykään kun pitää sukeltaa pintaa syvemmälle? Miten asetun esille, katsottavaksi? Kuka minä oikeastaan olen ja ennen kaikkea, kuka minä saan olla? Mitä yhtenäistä esiintyjäntyöllisillä oivalluksilla on...
CV
Katja-Maria Taavitsainen katjamaria.taavitsainen@gmail.com Education: 2010 Master of arts degree in choreography, Theatre Academy Helsinki 2007 Bachelor of dance, Theatre Academy Helsinki www.teak.fi Latest works as choreographer and a performer: 2011 REBIRTH REVOLUTION, work in process (prettybruisessquad.tumblr.com) 2011 Pieniä Valaistumisia - Little Enlightenments, Kuopio...